Last August, we published an article about the works to repair the century-old Teston Lock, which were just about completed. One of the intriguing things we learned at that time was that the Environment Agency had an ambitious and long-term plan to rejuvenate the fish life of the Medway by completing a series of fish ladders and eel passes, enabling sea trout, salmon and eels to migrate upstream to spawn.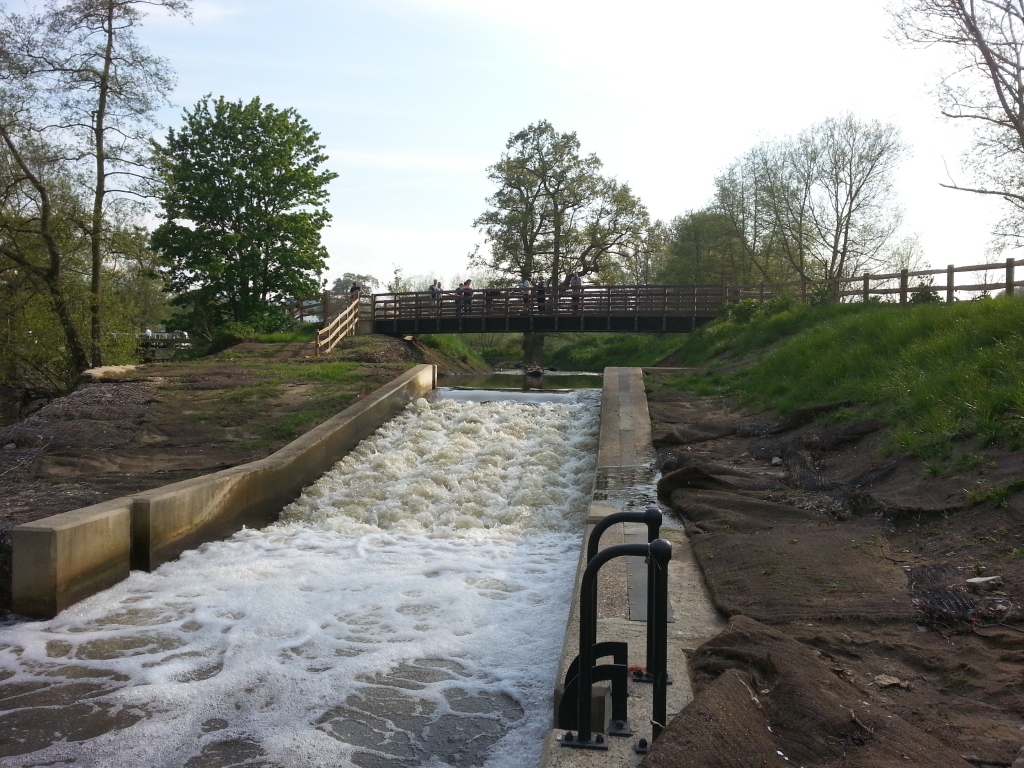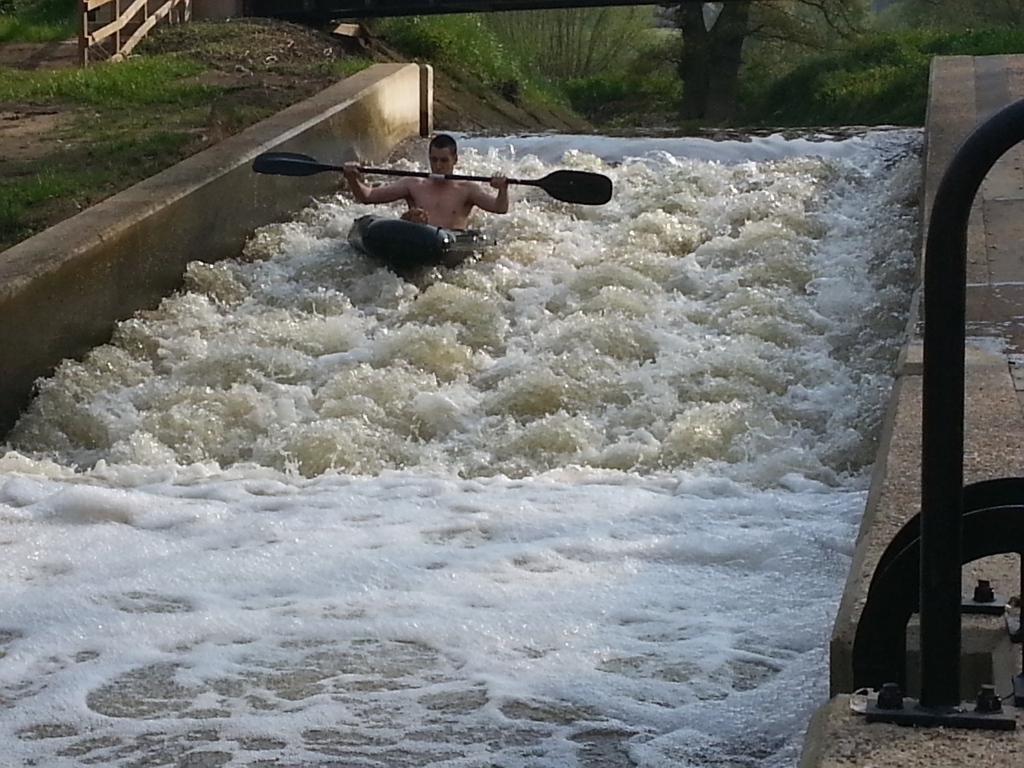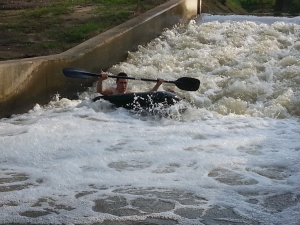 The fish ladder and eel pass at Teston was completed. We can't show you a fish going UP, but here's an intrepid canoeist going down. The eel pass, by the way, is a concrete channel lined with plastic fronds which is on the right of the fish ladder as you look upstream. You can see the steel plates on top of it in the first picture.
So, after the floods (did you see this amazing aerial footage, taken from a helicopter on Xmas Day, 2013?) what's the latest on the lock and the plans...we went back to the ever-helpful Environment Agency to ask.
Question: was the lock or the new works damaged by the floods?
Answer: nothing major, just fences and footpaths. Most of the repair work should be completed by Easter week.
Question: the banks of the Medway are lined with rubbish washed down during the floods, especially plastic bags and polythene sheeting. Are there plans to clear this up?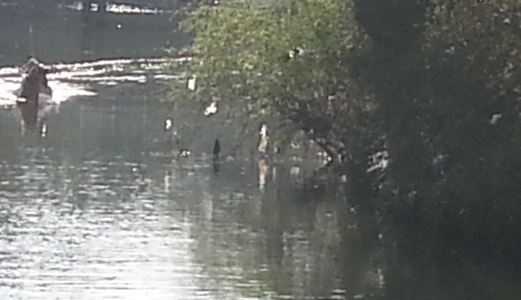 Answer: this is a huge job and we have no funding to do it. We did try to organise a canoeing volunteers weekend with the River Medway paddlers (representatives from canoe clubs, schools, and other organisations) but there was only limited interest.
Question: what's the latest on the fish ladders and eel passes?
Answer: we still need to construct fish passes at East Farleigh and Anchor Sluice, however capital funding on these has dried up. We have a bid into DEFRA and are waiting to hear.
So, that's the news on Teston Lock. It's still there, but so's the rubbish!
Stephen Norman
April 20, 2014